​ONLINE CONTENT, EVOLUTION, EDUCATION, AND INTERACTION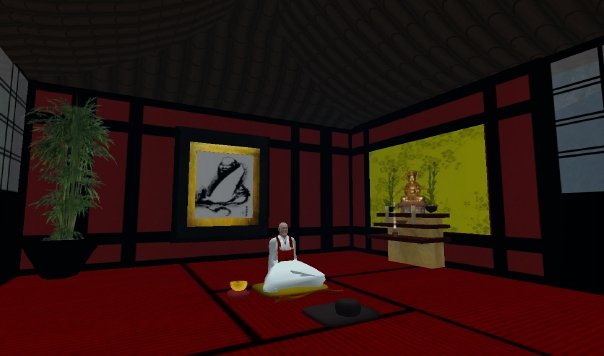 An early attempt to utilize "Second Life" virtual technology to meet with students in a distance interactive environment.
The Five Mountain Zen Order and the Five Mountain Seminary were founded in 2008 by Ven. Dr. Wonji Dharma as an attempt to bridge the void of location and accessibility by utilizing modern technology to reach potential seekers in all corners of the globe. He chose the tagline, "The Monastery Beyond Walls," because this new organization would not be constrained by traditional limitations found with fixed locations. As such, he began searching for methodologies which would allow him to transcend the boundaries of physical location.
Wonji spent over 35 years working in Information Systems and Organizational Integration. We were one of the earliest adopters of online sangha and education, and have continued to improve due to advances in technology and our dedication to community growth.
The campus of Buddha Dharma University currently is virtual. We are, however, moving towards adding a "bricks and mortar" environment in Oneida, New York.
Until this occurs, all courses will be offered over the Internet. Classes maintain the highest standard of education and faculty interaction that is possible with today's advanced technologies.
In addition, there are several retreats which occur yearly, approximately once every quarter. These retreats afford students and faculty the opportunity to meet face to face.
Of course there are prescribed courses, tests, textbooks, homework, and a rigorous standard of excellence. Nonetheless, our students are responsible for their own pace and progress.
That's not to say our students are alone, however. Our professors are wholeheartedly committed to asking this question: "How may I help you?" So we are here to serve our students, guide them, and encourage each on her or his own individual path.
Our mission is to train priests in fundamental Buddhist doctrine, traditional Zen liturgical practice and function, as well as to educate priests in a broad spectrum of the essentials of pastoral care, both priestly and administrative.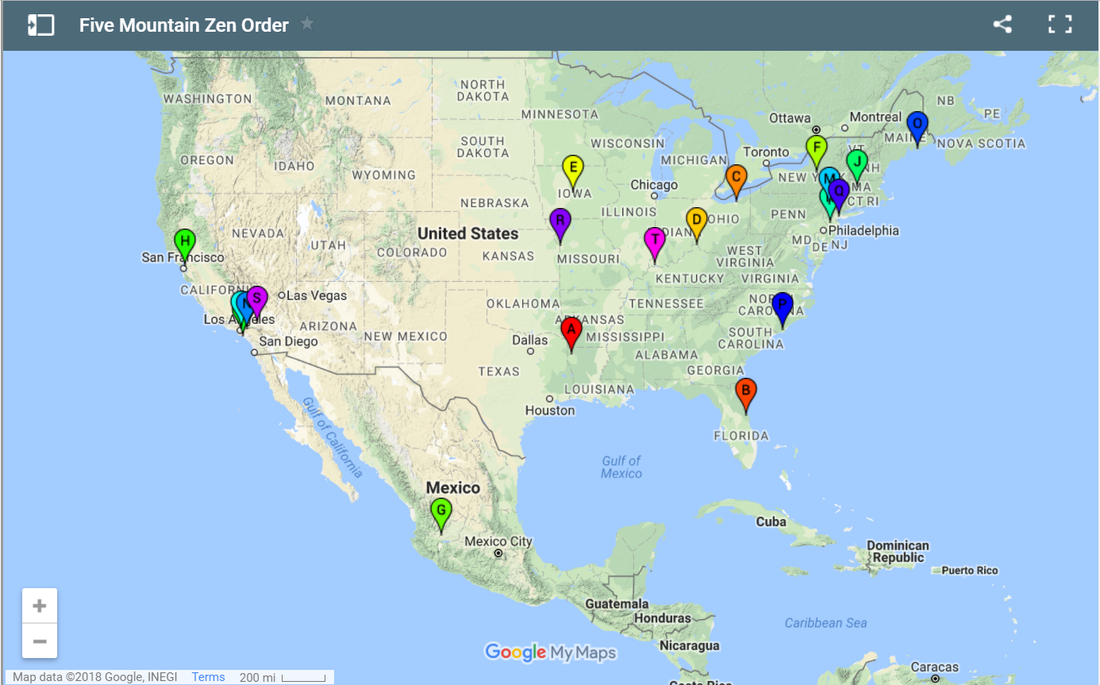 FMZO PHYSICAL LOCATIONS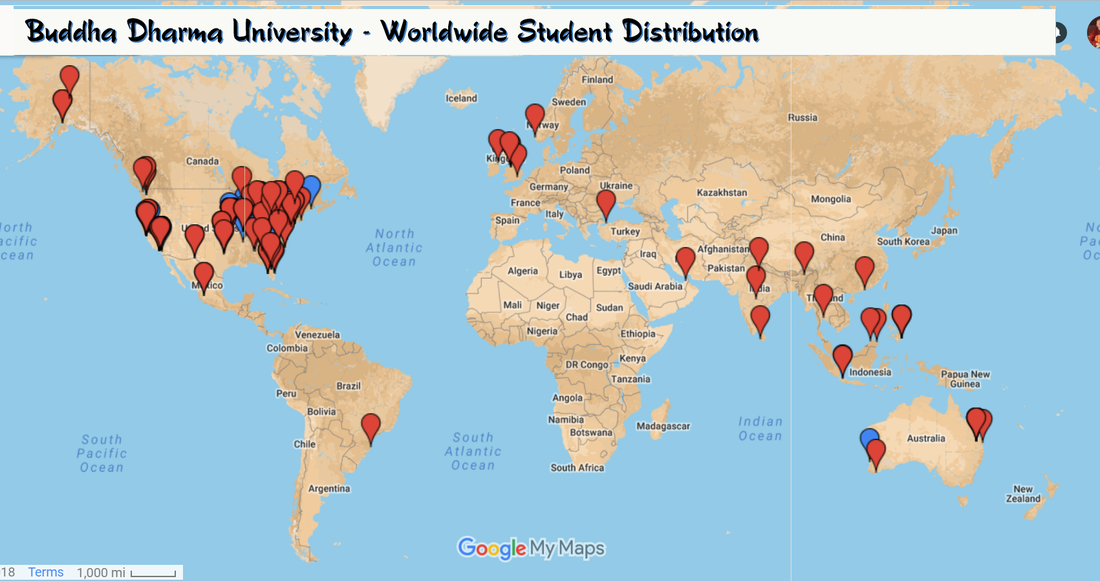 DISTRIBUTION OF BDU STUDENTS
As you can see from the two maps above, we value diversity and access. We have had students from all over the globe. The only requirements are an internet-connected device, a thirst for the Dharma, and the ability to communicate in English. We offer scholarships on an as needed basis and strive to turn no one away. We currently utilize Zoom.us Conferencing Software which allows for free client access, as well as up to 100 users in a single video session.
ONLINE CONTENT FOR FMZO AND BDU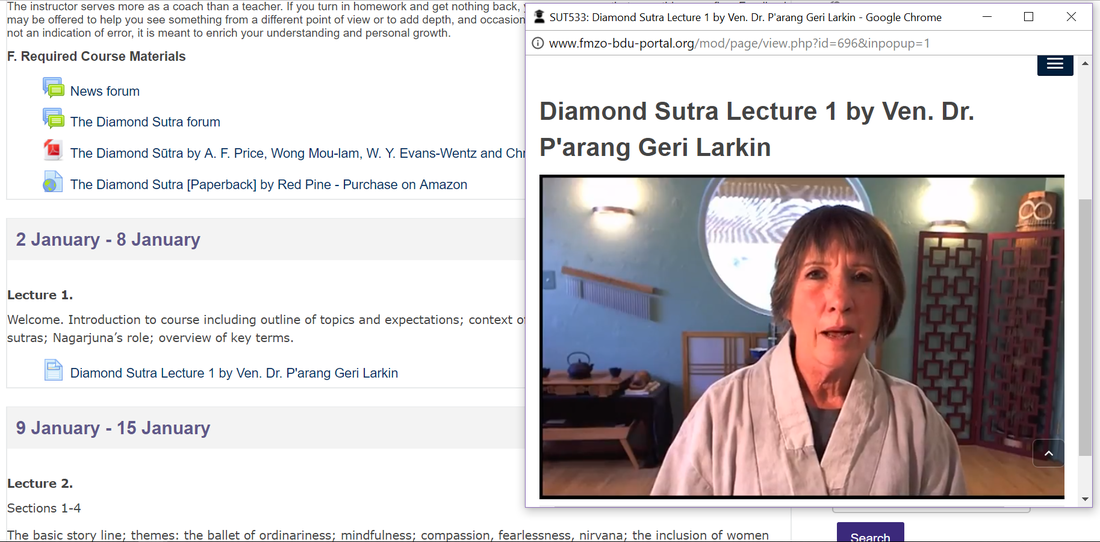 Self paced study, with reading, lectures and testing in an interactive Moodle Portal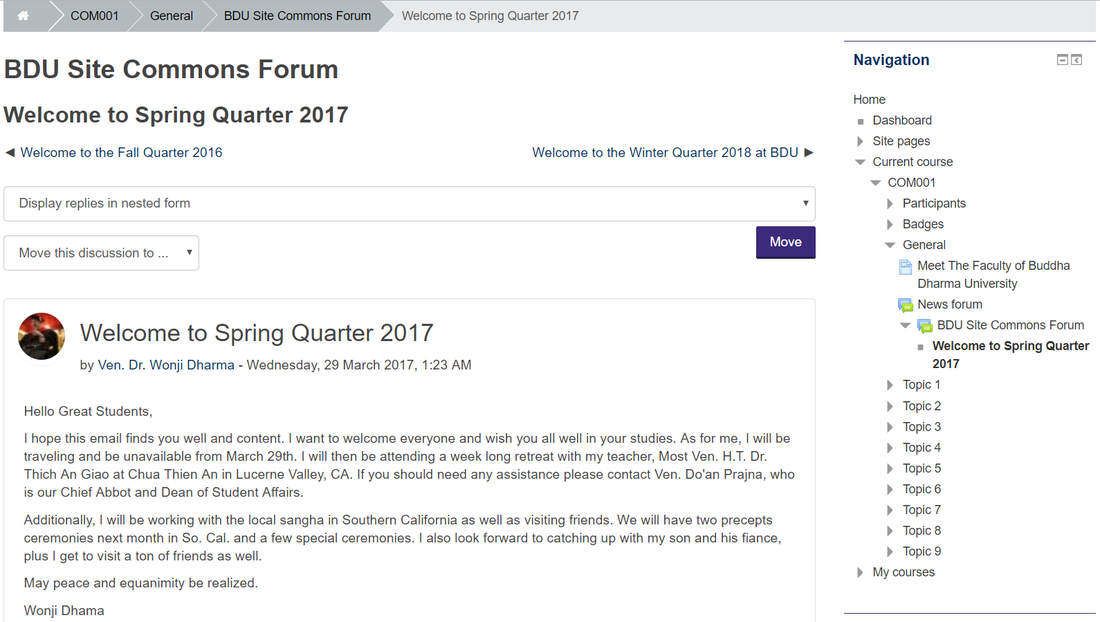 Interactive discussion forums, for site wide communication as well as course specific forums available to students
Flexibility
The Buddha Dharma University online classroom environment is asynchronous, meaning you can participate when it's convenient for you within an assigned period. Weekly discussion topics, required readings, and assignments are all listed in the online syllabi provided by your instructors.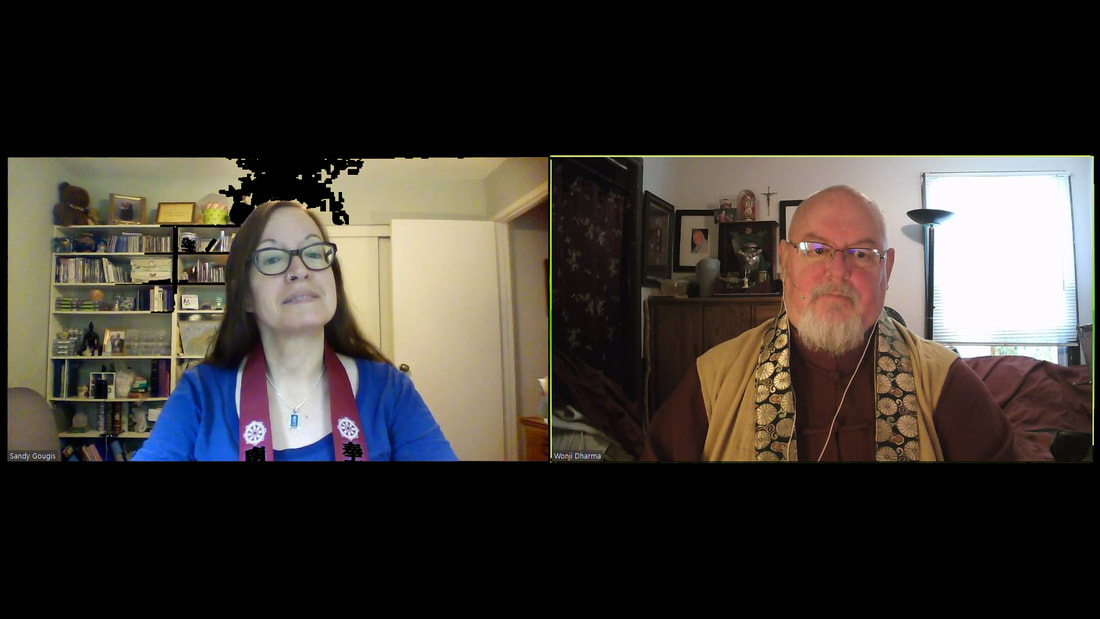 TEACHER/STUDENT
Teacher/Student interviews are scheduled weekly for long term students. Ad hoc meetings are also available with Professors and Administrators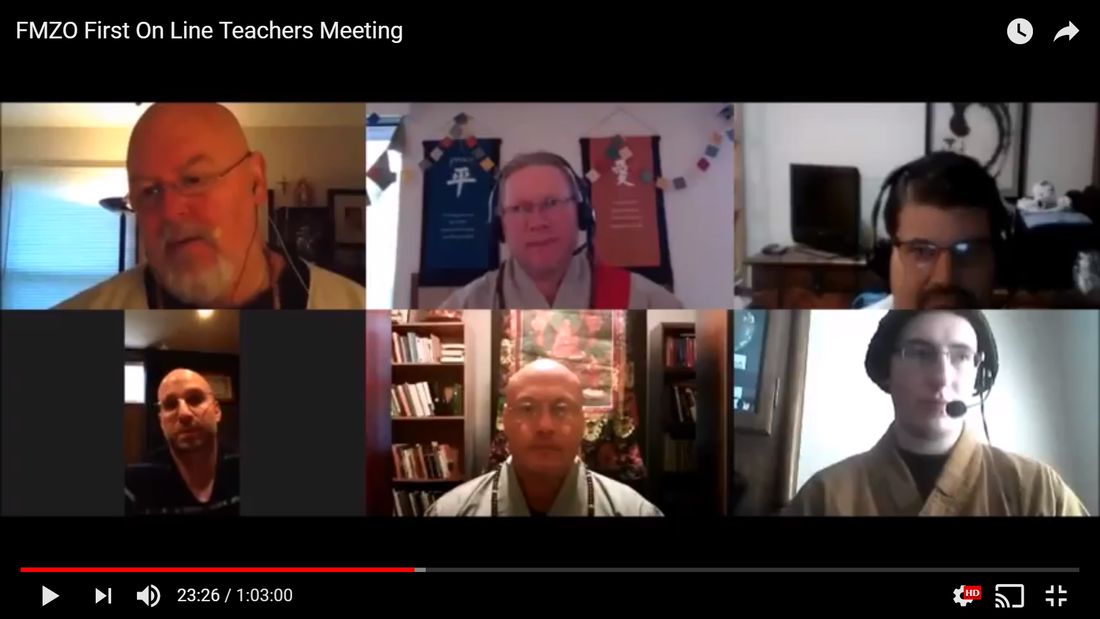 MEETINGS
Group meetings are available on an as- needed basis. Due to students' differences in locations and time zones, scheduled group meetings are not held regularly.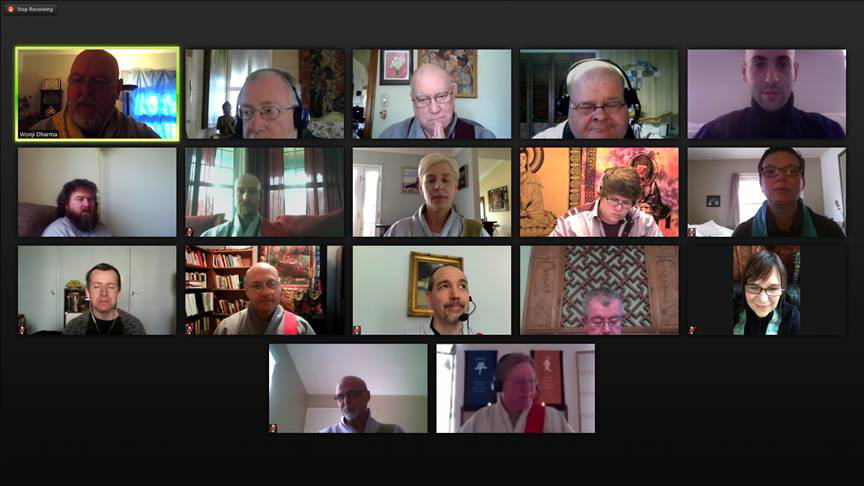 CEREMONIES
Online Precepts and Commencement ceremonies are conducted on an as-needed basis.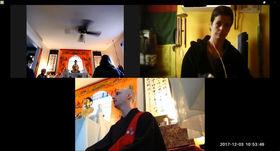 STREAMING LITURGY
Live streaming group practice and liturgy are available as an ongoing adjunct to each student's practice.
Technology Requirements
Internet access
Proficiency using email, the Internet, and common desktop productivity software
General technology requirements include:

Windows ME/2000/XP/Vista or Mac OS X
2GB of RAM minimum
100GB hard drive
CD/DVD drive installed or connected to your computer
Adobe Acrobat Reader (version 8 or higher)
Adobe Flash Player (version 9 or higher)
Apple QuickTime (version 7 or higher)
Windows Media Player (version 7 or higher)
Antivirus software (e.g., AVG, McAfee or Norton) students must have a current version of antivirus software installed and running, and must keep its version current by promptly installing the upgrades, patches, etc. made available by the software manufacturer
Standards compliant Web browser